Kelly Barada has learned a few things about serving customers.
Kelly Barada started as a system management trainee with Walmart in January 1987 and has been with the company ever since. Kelly now serves as Regional Health and Wellness Director in Region 25. He's based in Omaha, Nebraska.
We recently spoke with Kelly about his 35 years at Walmart.
When you started, did you know you were going to stay so long?
Well, like anyone coming out of college, I wasn't really sure, but as time went on, and I was able to provide for my family quite nicely, the job became a career.
What do you like about your current position?
We have 20 markets in Region 25 and lead a great group of health and wellness market directors that help to facilitate patient care in those 196 stores. You can make a big impact on the health and wellness of people's lives.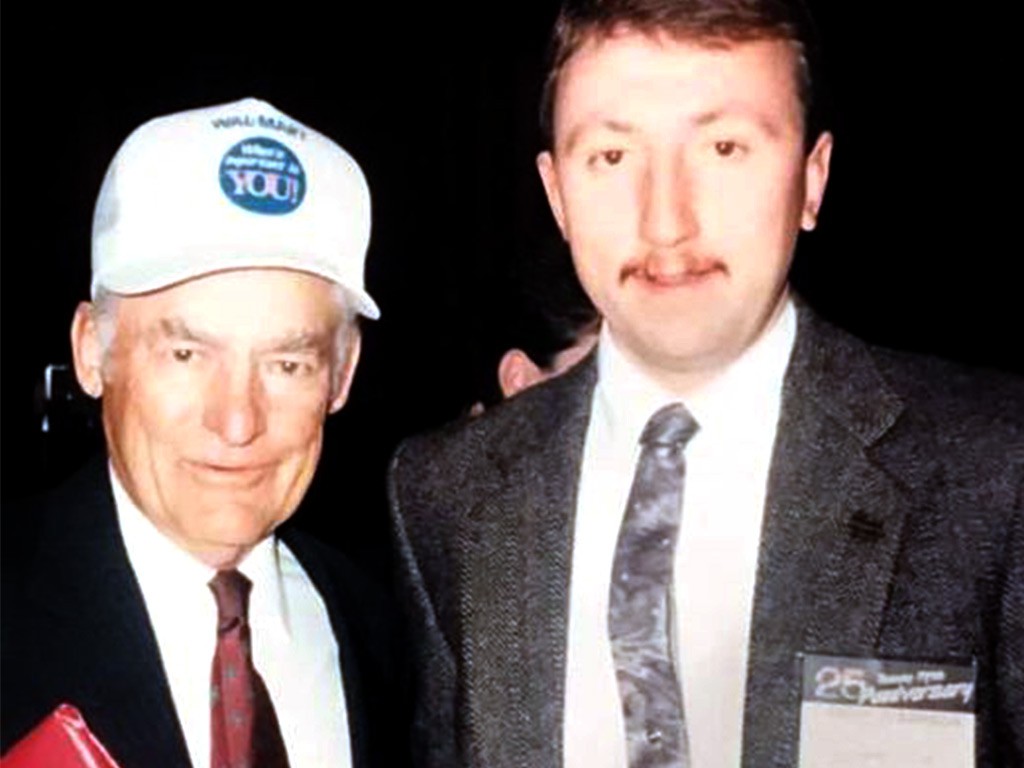 Can you tell us about some memorable moments in your career?
I had the opportunity to tour with Sam Walton. It was a surprise visit—I found out about it an hour before he came. It was an awesome experience. He interacted with everybody as we toured the sales floor.
He took the time to really sit down and listen to the associates. He took notes on his yellow notepad the whole way, to take back to the Home Office. He got on the intercom before he left the store and thanked the customers for shopping with him. He also thanked the associates for the great job they were doing.
What have you learned about leadership from being at Walmart?
That our people make a huge difference; that if you take care of your people, they'll take care of your customers; that people love to be appreciated for their hard work and for their results; and that the customer matters.
How have you seen Walmart change over time?
A lot of change has evolved to keep pace with competition and technology. What hasn't changed is the core beliefs of the company: respect for the individual, service to the customer, strive for excellence and integrity. All that's the same as it was all those years ago.