Karen looks back on a temporary position that turned into a 40-year job.
Karen Wood says her 40-year career at Walmart has been fast-paced and fun. It's also had real personal benefits—including an introduction to the man who would become her husband, Henry.
Karen met Henry just a few years after she started working at Store 330 in Victoria, Texas. She says he was a customer who came through her line one night when she was cashiering…and then he came back again…and again.
"I was checking out his merchandise, and he was checking out me," Karen jokes. She says her husband now tells people "You really can find everything at Walmart." The couple has been married for 37 years and have two children.
How It Started
Karen was a 19-year-old college student when she started working at Walmart in 1981. She spent two years as a salesclerk in the toy department, and a few years as a manager in chemical and paper goods before becoming the department manager for toys. She spent 25 years in that role before moving over to electronics and then into receiving and delivery, where she remains today.
Karen still owns the original "Discount City" smock she wore back when she was hired. (And it still fits!) She admits that at the time, most associates weren't big fans of the smocks because they tended to get hot. She recalls that other dress code pieces were added, including aprons and vests.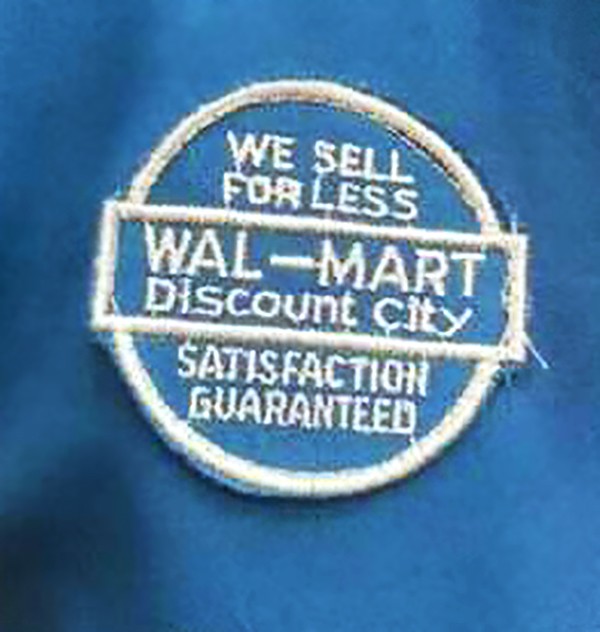 Karen says of all the positions she's held, her years managing the toy department were probably her favorite. She liked getting to talk to customers and found the constant change in products interesting.
While information about products is now easy to find online, Karen says when she started in toys, associates had to look up product prices using microfiche—films that contained tiny pictures of catalog pages and that needed to be viewed on a large magnifying machine.
"My gosh, all these little, little films to find the product!" she remembers.
Placing orders was a lot different, too. "You had to count all your merchandise and then put your order in," she says. "There was a lady in the office. She actually sat there and keyed in all of our orders."
When orders came in, associates had to unload the truck, count all the merchandise, check off every invoice, and then stock it.
How It's Going
Though her job at Walmart was meant to be temporary while she finished college, Karen says she enjoyed the work enough that she ended up staying.
"The company has been good to me," she says. "I just enjoy working here. I've met so many people. A lot of associates and even customers have become just part of my family."