Dave and Tom are two Walmart drivers who share more than a profession.
Professional driving must run in the Mullen family. When Dave and Tom Mullen were growing up, their father was a driver. Today, Dave has spent almost 48 years as a professional driver, while older brother, Tom, has 51 years of experience.
And both brothers drive for Walmart! Dave is based out of Transportation Center 6866 in Hopkinsville, Kentucky, and is in his 18th year working for Walmart. Tom is based out of Distribution Center 6027 in Woodland, Pennsylvania, and has been with the company for 20 years.
Big Brother Paves the Way
"We've worked a couple companies together," Dave says. "We drove together, and then we each went our different ways. When he came on with Walmart, he said, 'Little brother, you need to think about coming to Walmart. It's a fantastic place to work. I think we're gonna be able to finish our careers here.'"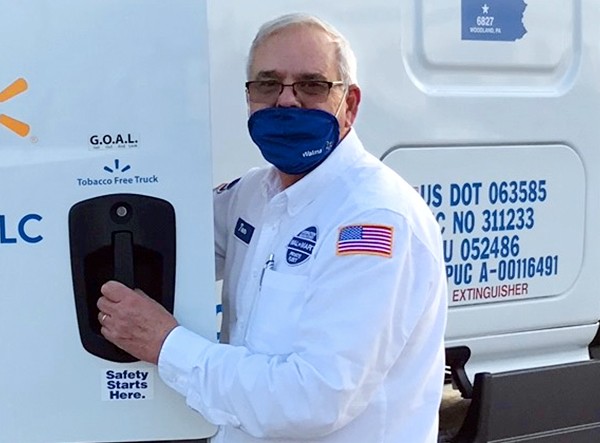 So, Tom (pictured above) took his big brother's advice and made the move. He says the company offers a family environment and good, stable work. "Walmart takes exceptional care of their drivers and watches out for them," Tom says.
Living 12 hours apart, family obligations and busy lives—as well as the impact of COVID-19—made seeing each other difficult. Instead, the two stayed in touch by phone. It had been nearly two and a half years since they were able to see each other in person.
Then fate—or Walmart's driving schedules—intervened.
Always Together
"We started working toward the same part of the country together," Dave (pictured below) explains.
"Touching base with him, he told me he was going to Seymour Distribution Center 6017. I said 'well, by golly, I'm going into the Louisville market with a Sam's load, and I wouldn't be surprised if I don't end up at Seymour.' I was hopeful for that. And doggone it, if they didn't send me in to Seymour. I called Tom and I said, 'Look, I'm coming.'"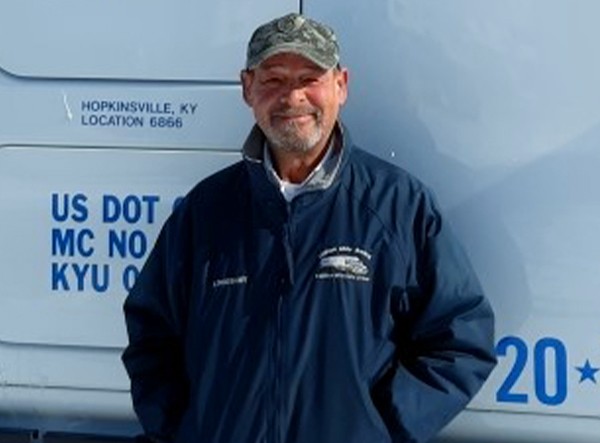 "We hugged, and I dang near cried," Dave says of their meeting. "Then we had a great opportunity to talk one on one for a couple hours and see each other the next morning. I was just truly blessed to have that opportunity."
Both know not all families have had the same opportunity in the past year. People may not be able to put their arms around each other, Dave says, but "Just knowing that you're family no matter where you are in life, you're always together."
Do you work with a family member? We want to hear about it!