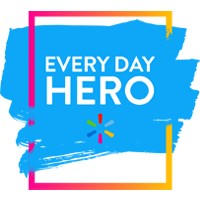 Meet NaToya Champion. We first profiled this superstar in April 2021, when she was store manager at Store 6807 and guiding her team through a difficult year. Since then, NaToya has been promoted to a market manager. We're so happy to revisit her story and celebrate her as an Every Day Hero!

"There has been a major increase in people being fatigued, and getting extremely tired," Natoya says, when she looks back on 2020. From the workers on the floor to the ones unloading trucks, NaToya checks in and watches for signs that someone might not be okay. "How are you doing?" she likes to ask.
"When that fatigue starts to settle in, you end up becoming ineffective," she explains. "And that's not the mission that we want. That's not what we want our customers to see."
Back in June 2020 NaToya discussed the stress caused by racism and the George Floyd killing in The Huddle with John Furner, the Walmart U.S. CEO. It's important to listen, she told him, and to help people work through tough issues, whatever the cause. It's also important to stay positive, she believes.
To spread her message of optimism, NaToya asked her team if they'd like to join her in wearing yellow on Tuesdays. She thought the simple gesture would boost camaraderie and optimism. Months later, the trend has spread to other Walmart stores. On Tuesday, Nov. 24, associates across the country joined Natoya, choosing to wear yellow garb and spark shoes!
"It's so cool just to see everybody doing it and just to see the smiles that go along with it!" NaToya says. "People feel so good to be a part of something together."
Between July 22 and August 18, look out for more stories about growth, giving and getting it done!