This Sam's Club manager reminds us that the only limits to our growth are self-imposed.
It's said that the superhero Wonder Woman was given her powers by the Greek gods, but that her strength comes from within. Real-life wonder woman Dionne Adams believes we hold the power within ourselves.
"Don't let others define your limits," she says. "You hold the power!" And it's this guiding principle that's allowed Dionne to pave her own path as a leader, a mother, a military spouse, a mentor and a retired military veteran in the Air Force and Reserves.
From Serving her Country to Serving the Public
Dionne started with Sam's Club as a member, shopping with two of her greatest role models: her grandmothers, who were both small business owners. Dionne is now the Market Manager of Market 38 in the Northeast. Throughout her career, she has remembered the strength of her grandmothers as she pursued her own goals, including 21 combined years of service in the Air Force and Reserves.
"I joined the Air Force for the adventure," she says. "I wanted to serve my country, travel internationally, learn a job skill and get help to pay for college. I achieved all that and more."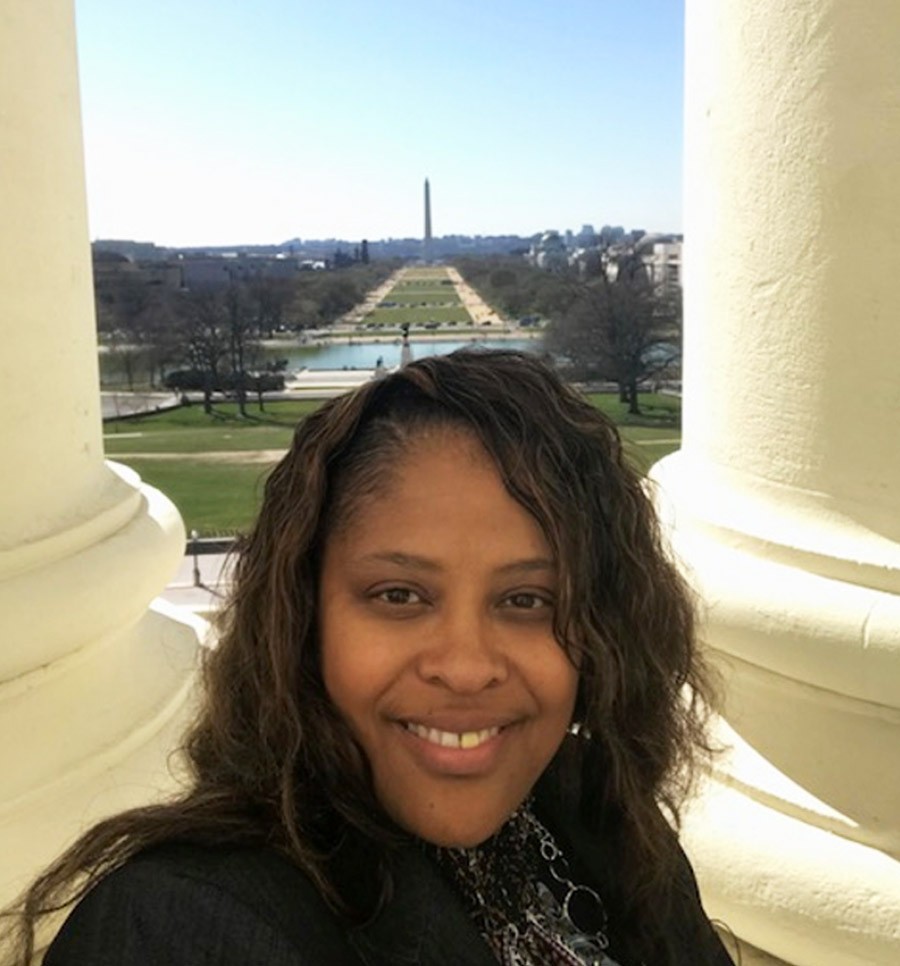 There's more to Dionne's path because even while serving her country, she also wanted to serve customers. She got her start with Walmart as a part-time sales associate while juggling a few other trades. Eventually, Dionne earned her MBA and took a job in the banking industry.
After being called back to active duty after 9/11, Dionne realized she wanted to be part of a company that supported veterans. So, her search for a job led her back to Sam's Club, the company she loved as a little girl, shopping with her grandmothers.
Since joining Sam's Club as a Manager in Training in 2002, Dionne has served in a wide variety of roles, including Membership Assistant, Market Sales Manager, Market Human Resources Manager, Club Manager, Director of Field Operations in the Home Office for the East Division and Market Manager.
Winning Together
Dionne appreciates how different experiences help you pave your own path and pursue your passion.
"I loved having an opportunity to work at the Sam's Club Home Office. I had a chance to be creative and engage with the conception of things to come," she explains.
"But my passion is working in the field with our associates directly. Helping them to execute and deliver on what the Home Office has created and envisioned. I also understand that our input helps ensure the overall success of a concept. It takes both the Home Office and the field working together to win!"
And winning together is something Dionne believes is so special at Sam's Club because of the opportunities available.
"The most exciting thing about our company is the advancement potential," she says. "I want to make sure that all associates know they can achieve incredible growth within our company. It requires hard work and a commitment to others. The only limits to my growth have been self-imposed."
That, she says, is where her own fight song for women begins.
"Women must multitask, juggling family, work and social obligations," Dionne explains. The key to thriving as a woman in the business world, she says, is to remain focused and driven—and to ease up on yourself. "We are often our own worst critics. Do the work, win and keep moving. Lean into your strengths and work on your opportunities."
Inspiring her Peers
Dionne is humble, but hopes other associates, particularly women, can take what she's learned and apply it to their futures. "If I can inspire just one female associate, that's awesome," she says, adding some advice to current and future Sam's Club associates. "Work at the level you are capable of performing at. Go beyond your current title and always give your best. Be open and engage. Your thoughts and insights matter to the team."
Reading Dionne's story makes it easy to agree, your power and strength comes from within!
Is there a superhero in your facility? Don't be shy! Reveal their identity to us so we can celebrate their powers! Email the Walmart World Team today.