Walmart cake decorator Scott Lee Jutras loves being a small part of his customers' celebrations.
"My favorite three words are 'Do your thing,'" says Scott Lee Jutras, a cake decorator at Walmart Store 520 in Winder, Georgia. Jutras is known for one-of-a-kind designs that inspire customers to come back again and again.
His creative cake designs have also earned him an online following. His Facebook page, Scott's Cake Love, originally launched in early 2020 and had more than 290,000 within a year! "It's way, way beyond what I thought it would be." Scott's Cake Love is also on YouTube and TikTok.
On his social media, Scott shares photos and videos of his cake creations, and connects with amateur bakers learning to decorate cakes at home.
Turkeys, Tacos and Toilet Paper?
Besides elegant wedding cakes and festive holiday cupcakes, Scott has used frosting to create a sloth with flowers in her hair, a turkey wearing a purple skirt and a very furry llama. And while he's seen his fair share of unicorn-themed cakes, he's also made a few unusual treats—one featuring toilet paper, an avocado with a bookbag and even a taco dinosaur.
Scott got his start decorating cakes at a grocery store. He learned on the job and improved his technique before joining Walmart 15 years ago.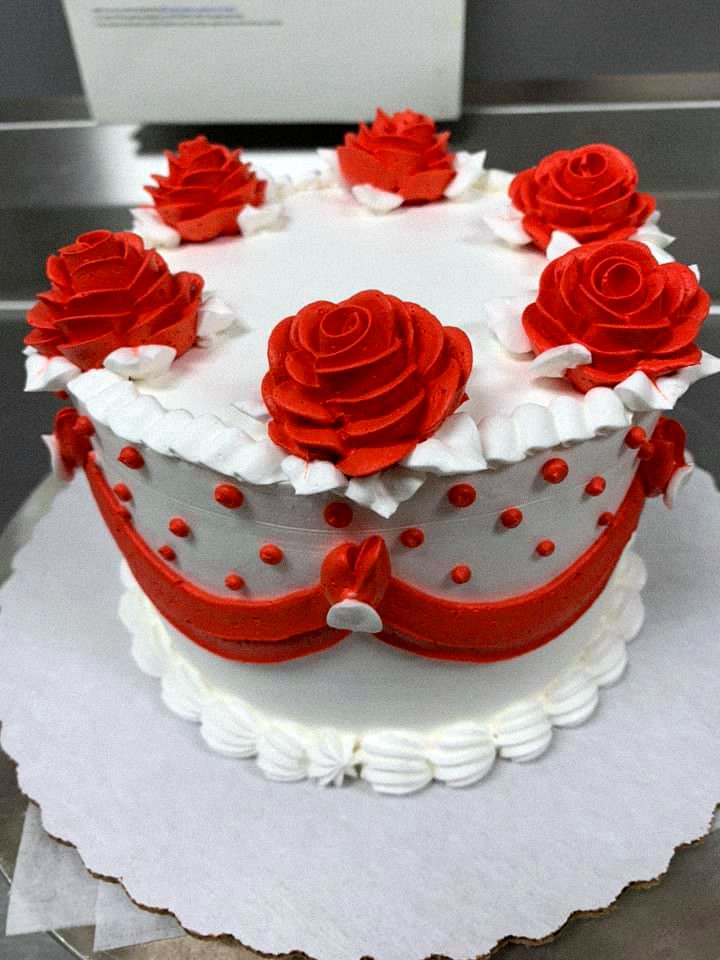 His favorite cake to decorate so far? His own wedding cake. "I definitely wasn't going to show up to my wedding and think, I don't like this cake," Scott laughs. So, he created his own rose-adorned cake for the special day and recreated a smaller version of the cake for his recent wedding anniversary.
Bringing Light to Tough Times
The cakes he makes for Walmart customers offer him a window into people's lives. One of his favorite parts of his job is how it lets him join, in a small way, celebrations like birthdays, weddings and anniversaries.
"I'm just blessed," he says. Some customers have told him he was a "light" in 2020, bringing joy to what was a challenging year for many.
Scott describes a recent cake—one that was particularly moving to create. It was a birthday cake shaped and decorated like a bathtub for a boy named Camden who is being treated for a rare, life-threatening disease.
"I almost lost it," he says of narrating the boy's story on his video for Facebook. "Because I've got kids myself. I met his mom. She brought me a T-shirt that said, 'Camden's journey,' and I rocked it that day."
Passion On and Off the Clock
When he gets off work, Scott loves to spend time with his wife and two kids. He's also learning to bake, something he doesn't do at Walmart.
"I just love being creative at work," Scott explains. "I found cake decorating, and I get to be creative while getting paid for it. There's nothing better than that."
Scott's enthusiasm clearly shows. His store manager, Tina Wadleigh says that Scott "pours every bit of himself into making each customer's celebration perfect. Scott is the definition of an artist. His work is beautiful!"