You might think your story isn't special, but Amber March is here to tell you it is. And Walmart World would love to hear it. Here's her story.
I'm one of this company's biggest fans. I have been my entire life. I know we're focused on saving people money, but it all came full circle for me when I realized this company exists to serve families just like mine.
The Ripple Effect
I'm the oldest of four kids. And, my family took exactly one vacation. It was a road trip from Arkansas to Florida. I'll never forget it.
We stayed with a family member to save money. And although I never saw it happen, as a bill-paying adult, I now understand how much my parents must have pinched every penny for all six of us to experience the magic in Florida. Their ability to save up wouldn't have been possible without the money we saved every year thanks to Walmart and Sam's Club prices.
In 2007, Walmart released an ad that felt identical to my vacation. I had tears in my eyes as I watched it, and I immediately knew why. I'm proud to work for a company that helps families just like mine get what they need at the best prices.
My first job here was at a Sam's Club in Rhode Island. I responded to a newspaper ad. I interviewed. And the team took a chance on me. When they handed me my name badge, they handed me a future and a career I couldn't even imagine at the time.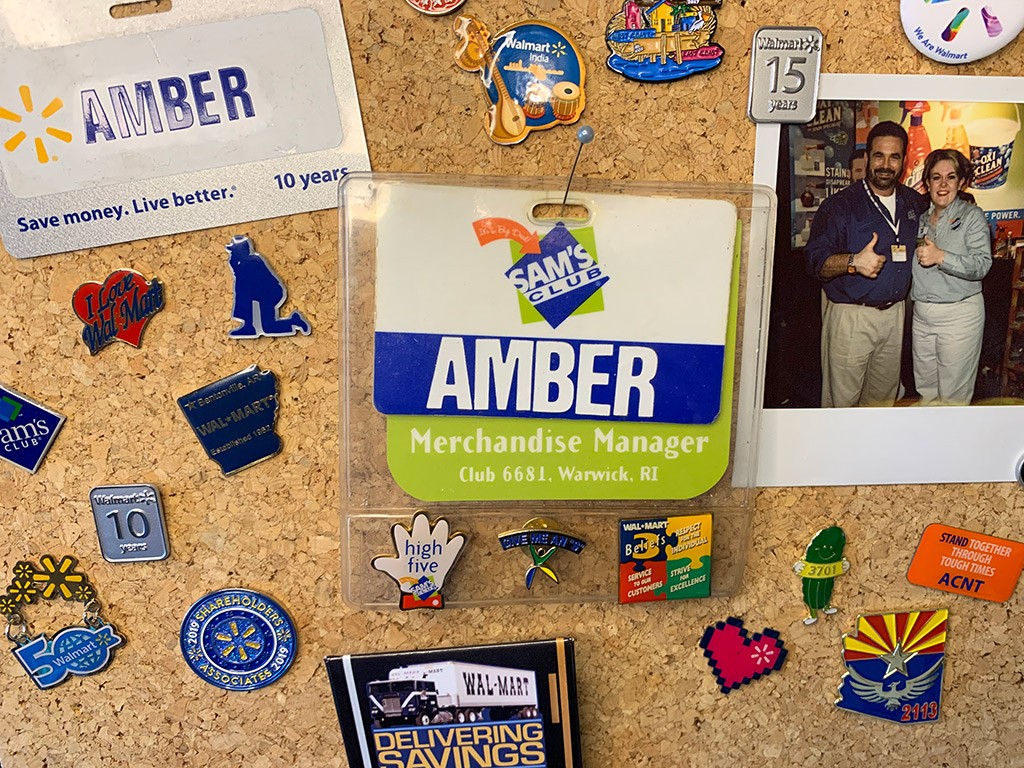 I blinked, and somehow 20 years have passed. Now I have a family of my own. I feel extremely lucky to play a small role in the very important mission we have. We help families save money and live better. And, at Sam's Club you can always expect something special like cotton candy grapes and items you didn't even know you needed.
The Suggestion Box is Open
I never dreamed I'd be bringing stories to life for Walmart World. But I'm proof that anything is possible here. My story isn't anything special, but we all have a story to tell. And we'd like to shine a spotlight on yours.
Whether it's a milestone, a story from your facility or just something you'd like to share, we invite you to tell us about it. We also welcome your suggestions on what you'd like to read about.
I hope you're inspired as you read about fellow associates from around the world and that you'll share the stories that make you feel extra proud. And, I hope you'll keep coming back for more. We are just getting started.